Greenstat AS is a startup company with a focus on green energy investments in Norway. Their Invesdor campaign will be launched shortly. We have interviewed Vegard Frihammer CEO of Greenstat AS to give an insight into his team, company and plans.
Any company that is creating multiple sources of energy and decentralised energy should be in your radar. Energy is one of the core elements that drive society. Oil is a superb chemical but it is dirty, non-renewable and is not abundant. Renewable energy sources of energy are becoming a much sought-after commodity because they are becoming cheaper, more efficient and less centralised than energy based oil.
Can you tell us more about the management team?
Founder Vegard Frihammer, 42 years old, married two daughters (5 and 8), Norwegian. Background from the oil and gas, maritime and offshore wind sector. Drives a Nissan Leaf (waiting for a Hyundai iX35 FCEV) and an electric bike. Previously held a position as head of renewable energy at CMR www.cmr.no .
Chairman of the Board and cofounder Bernt Skeie, 50 years old, married, two grown up children. Economist with a back ground from the oil and gas industry.Drives a Tesla Model S (waiting for a Hyundai iX35 FCEV).  CEO at Prototech www.prototech.no .
Could you share how many shares are owned by the management team?
As a company for the people, it has not been in our interest to have a large ownership. At the moment the number of shares is:
Vegard Frihammer, CEO, 116 667 shares, 2%
Bernt Skeie, Chairman of the Board, 116 667 shares, 2%
In addition the following people in the organisation owns shares:
Tomas Fiksdal, Project Manager hydrogen
Tore Solheimslid, Energy Analyst
Silje Strømmen, Marketing Consultant
What is the current financial situation of the company?
At the moment Greenstat AS has a debt ratio of 1/10. ( 550,000 NOK in debt and 5,800,000 NOK in assets, where 5 MNOK is remaining cash from the last round)
Green energy is a capital and technology intensive business, how are you managing these two factors in your strategic planning?
We are doing a lot of work in our analysis and are also involving ourselves in studies where we can analyse specific business opportunities before we eventually go ahead and make projects investments. By teaming up with the best companies in each sector, we also secure that our business models are validated.
Can you tell us more about the current cash flow or the possible future cash flow from operations envisaged? Which projects have the greatest potential to generate cash for the firm?
At the moment our cash flow comes from pre-studies and public money. In the future, we see that large scale projects like Hydrogen production in Tyssedal or at Mongstat have the greatest potential to create cash. But also in the local energy sector, we see a growing need for new players to find new business models. We especially find the business model of Solar City, now applied in Norway by Otovo to be interesting and will be looking at similar business models for larger communities and office buildings.
What is the source of energy for the electrolysis which is needed to produce hydrogen?
We will base it on the cheapest possible renewable to provide the customer with the cheapest possible green hydrogen. The source will vary from site to site depending on the availability of energy and compared to the cost of transport cost. In our studies, we find that large-scale production based on grid power close to the consumer is the best solution so far.
With 97 % renewable energy production in Norway this would be our preferred solution. We are also looking into small scale production units based on local renewable energy such as wind, solar and run-of-river plants.
To make sure that we get access to sufficient amounts of renewable energy we are teaming up with utility companies such as BKK, SKL and Lyse.
A key factor is that we will only focus on renewable hydrogen. Hydrogen from fossil sources like natural gas would not be an alternative for Greenstat AS.
On your website you make a mention to hydrogen powered boats used for the aquaculture industry, are these boats operational?
We are currently working on several projects, but no hydrogen boats are operational in Norway today. A few years ago CMR Prototech installed a fuel cell system on-board a small ferry called «MF Vågen».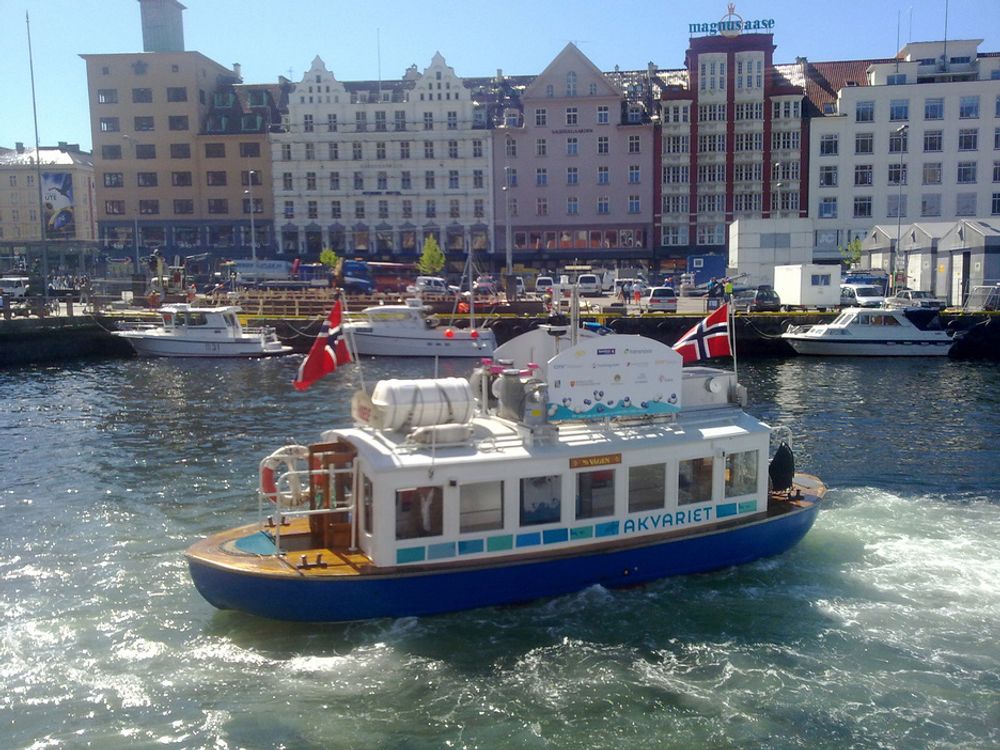 At Greenstat we are involved in two boat projects.
The Osterøy Ferry that is planned to be a floating test platform for hydrogen systems and the Hydrogen Viking which is a spectacular project aiming at converting a Sunseeker Predator 95 feet to a hydrogen based system.
Can you give us an insight into the investing objectives of the first round of investors? are they VCs? What is their exit strategy?
As we acknowledge that green energy is still a young sector we have not indicated any return on investment or a short-term exit opportunity for our investors. We are seeking investors with a long-term horizon and who see the overall picture of what Greenstat AS is trying to achieve. We see few professional investors among the investors in the first round. Most of them are normal people that want to invest in green energy.
Will you issue further shares in the future? At this time, can you offer any specifics?
Yes, we will issue further shares. For now, we have raised a small sum of money to get started. In the future, we will need to raise a lot more to finance specific projects where we find sustainable and profitable business cases.
How is Greenstat AS different from other renewable energy firms/start-ups?
The major difference is that we do not focus on one specific technology or type of energy. We apply the same set of thinking that you would do in a large company like Statkraft or Statoil, but focusing on the benefits of not having an existing business model or huge investments in infrastructure connected to the traditional energy systems.
By being flexible when it comes to technology and energy areas we can respond to new trends in the market and develop business models and partnerships for those specific areas.
In total we will then develop a portfolio of projects and daughter companies that make Greenstat AS robust in terms of rapid changes.
What are the key advantages to basing Green Stat in Norway?
The biggest advantage is that we have a close to 100% renewable energy production and that we have a surplus of cheap energy. It i also a strong will to decarbonise the transport and industry sectors and we see huge opportunities in utilising renewable energy to do this, either by using battery or hydrogen solutions.
Norway is also a highly petroleum dependent nation that needs new companies to excel the transition to a zero-emission society. For us living in Norway, it is also important to create value and new jobs for our nation. When we have succeeded at home, we can apply the same business model in the rest of the world.
Want to find out more about Greenstat?
If you are interested you can visit Invesdor and find out more information Greenstat.  You can also visit Greenstat  website.
Comments:
What are your thoughts on this investment?
What do you like about it?
Have you invested in other green energy companies, which ones and why?