The social network industry has made it possible for people to connect regardless of their physical location and in real time. There are plenty of social networks which are designed to help people connect family and friends, share information, look for work and also to find a mate. This industry as a whole generates billions of dollars in revenue but these platforms continue to present security problems due to multiple reasons: fake or bot profiles, out-of-date of fake photos, lack of follow-through and data security, or just the inability to integrate the platforms to smartphones.
IceBreakerAR is a social network platform that will bridge the virtual world with reality by providing a revolutionary tool that removes the core barriers preventing humans from reaching out and interacting with one another. Users will have the confidence to approach each other and be equipped with conversational tools to initiate interaction in an innovative and fun manner, be it for a relationship, friendship, networking or business opportunity. In addition, all user data is secured in the blockchain thereby providing a better standard of security and integrity.
Main features
Easy profile creation

for dating, networking or groups meeting.

The match results will be displayed in an Augmented Reality (AR) fashion where an avatar represents the matches, displays the match percentage and top likes/dislikes.
Users will be able to set privacy settings

in any way they choose, which can be applied globally or on a per category basis. All data will be secure from malicious attacks through blockchain decentralization.

Retail partners will be able to offer discounts, rewards, promotions and advertise through AR technology.
The APP will be available on iOS and Android.

Novelties
Users will be able to earn rewards by completing a variety of real-world actions, allowing to the users to 'level up' their Avatars

 to open up new accessories and customizations, free merchandise and IceBreakerAR tokens.

Inn-App purchases also will be available for special features.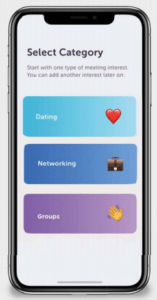 Token information
Token name = ICE Credits

Acronym = ICE

Platform = Ethereum ERC20

Max. Number of tokens = 300,000,000

Cryptocurrencies accepted = BTC, ETH, LTC

FIAT accepted = Yes

Soft cap = $3 million

Hard cap = $17,9 million
NOTE: unsold tokens will be burnt.

Token distribution

ICO = 67.2%

Advisors & Partners = 13.7%

Team = 13.3%

Reserve = 3.3%

Community = 2.5%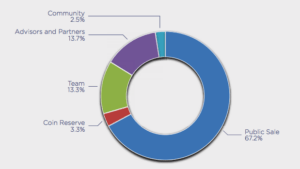 Funds usage
Marketing = 30%

APP Development = 25%

Operations = 17%

Business development = 10%

Reserves = 10%

Legal = 8%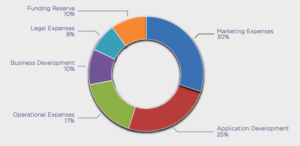 Private ICO
Starts = May 15th, 2018

Ends = July 31st, 2018

Token price = $0,90

Bonus = 50%
NOTE: private ICO will be available only for accredited investors.
Pre-ICO
Starts = August 1st, 2018

Ends = August 14th, 2018

Token price = $0,90

Bonus = 20%
ICO
Starts = August 15th, 2018

Close = September 5th, 2018

Distributed on ICO = 212,500,000

Token price = $0,90
The leading team

Competitors
IceBreakerAR does not have competitors that offer the same value proposition but if there are platforms that share the same business model offering similar services:

Social media presence
Additional information
Conclusions
It's a fact that social networks continue to grow in both users and income and have been differentiating from each other to address a specific audience. IceBreakerAR try to solve the problems of current social networks through the blockchain, in addition to unifying in a single profile a social network of dating, friends and networking using AR to give users a new experience which current social networks do not offer.